<![if !vml]><![endif]>

<![if !vml]><![endif]>

Baby's First Glasses
For this giggly baby, the gift of better sight isn't just necessary, it's a whole lot of fun.

Beyond Awesome Holiday Lights
Your holiday lights might be impressive, but are they set to music? Watch and be wowed.

Merry Christmas From Park Region Telephone/Otter Tail Telcom/Valley Telephone/Rothsay Telephone – Join Us For Our Holiday Open House

<![if !vml]>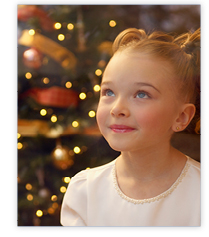 <![endif]>Please join us for our Holiday Open House on Wednesday, December 13th.

Stop by our offices in Fergus Falls and Underwood to enjoy delicious holiday refreshments and register for door prizes.

We welcome the opportunity to celebrate the Christmas season and thank you for your business all year long!
<![if !vml]>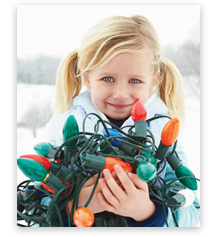 <![endif]>Our offices will be closed Monday, December 25th.
We will also be closed on Monday January 1st.

We hope you enjoy a wonderful holiday season spent with family and friends. As you plan your activities, remember our office will be closed on the following days:
Closed on Monday, December 25

Closed on Monday, January 1
In case of a service emergency, please call us at 800.247.2706.


ElfYourself
Download this holiday app to turn yourself and friends into elves, then share the fun dancing elf videos on social media.

Learn more...



Skiplagged
Ready to escape the winter blahs? Download this app and get great deals on super-cheap flights and hotels all over the world.

Learn more...



Daily Quote
Everyone can use a bit of inspiration now and then - even better, every day! Use this app to get your daily dose of positivity.

Learn more...

You haven't started pinning on Pinterest yet and you want to get started? If so, click here.
<![if !vml]>
<![endif]>Year-End Tax Tips
turbotax.intuit.com – Along with the holidays comes end-of-year financial planning. Head to this site before December 31 to learn how to minimize your 2017 tax bill. Suggestions include taking last-minute deductions (like holiday charitable donations), selling certain investments, contributing to retirement accounts, checking IRA distributions, and watching your flexible spending accounts.
<![if !vml]>
<![endif]>Best Holiday Cookie Recipes
foodnetwork.com – Leave it to Food Network to spoil cookie lovers with 109 great recipes for the holiday season. Find all your favorites — like Gingerbread, Shortbread, Butter, Sugar, and Spoon — along with some unusual picks like Crunchy Peanut Butter S'more Bites, Cinnamon-Spiced Hot Chocolate, or Turtle Graham Bars. Yum!
<![if !vml]>
<![endif]>Creative Gift-Wrapping Ideas
countryliving.com – After picking out the perfect gifts for your loved ones this season, don't forget to dress them up with fun wrapping. This site offers many whimsical ideas to reflect anyone's tastes — including artistic, musical, maps, ornaments, bright colors, crosswords, chalkboard, or simple but elegant brown paper.
<![if !vml]>
<![endif]>Improve Your Finances
doughroller.net – If holiday spending has put an unpleasant dent in your finances, visit this site to iron it out. Read articles on a variety of money topics; learn about the best credit cards and checking and savings accounts; and visit the Tools section for help with investing, budgeting, debt, and more.
We hope you found this newsletter to be informative. It's our way of keeping you posted on the happenings here. If, however, you'd prefer not to receive these bulletins, please see the links at the bottom of this email to manage your preferences.

Thanks for your business!

Best regards,

The prtel.com Internet Team





Park Region Telephone Co.
100 Main St
PO Box 277
Underwood, MN 56586

800-247-2706
©2017 Cornerstone Publishing Group Inc.

Trademarks: All brand names and product names used in this eNewsletter are trade names, service marks, trademarks or registered trademarks of their respective owners.